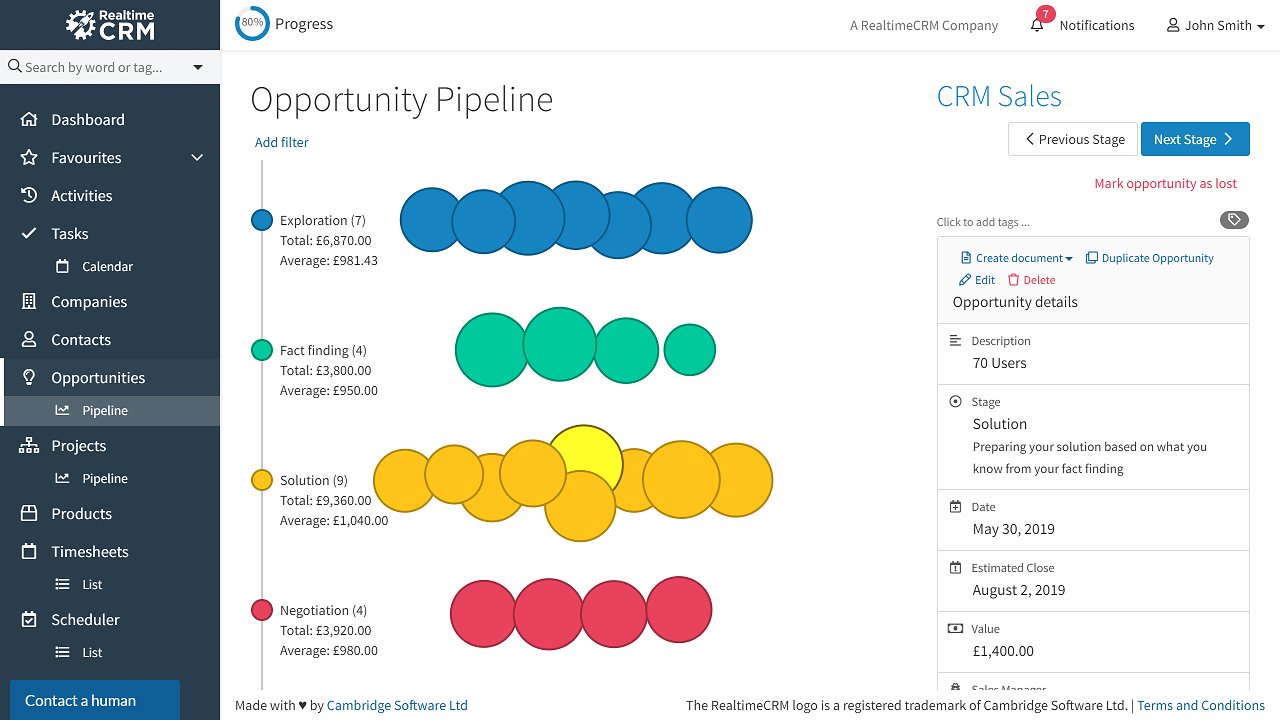 The CRM built for small businesses and startups to grow their sales
Our whole team is involved in the development of RealtimeCRM. The team provide everything from end user support through to feature scoping and development.
Since launching we've continued to enhance RealtimeCRM to meet the needs of our growing user base. It's free to try and you can follow our development journey by subscribing to our blog.
Our development philosophy is to take the friction out of your sales process. With our pipeline views you get a unified view of sales activities and the tasks to be done.
We've also automated as much data entry as possible. Take a look, with your prospect's email address RealtimeCRM will go and find more information about them instantly.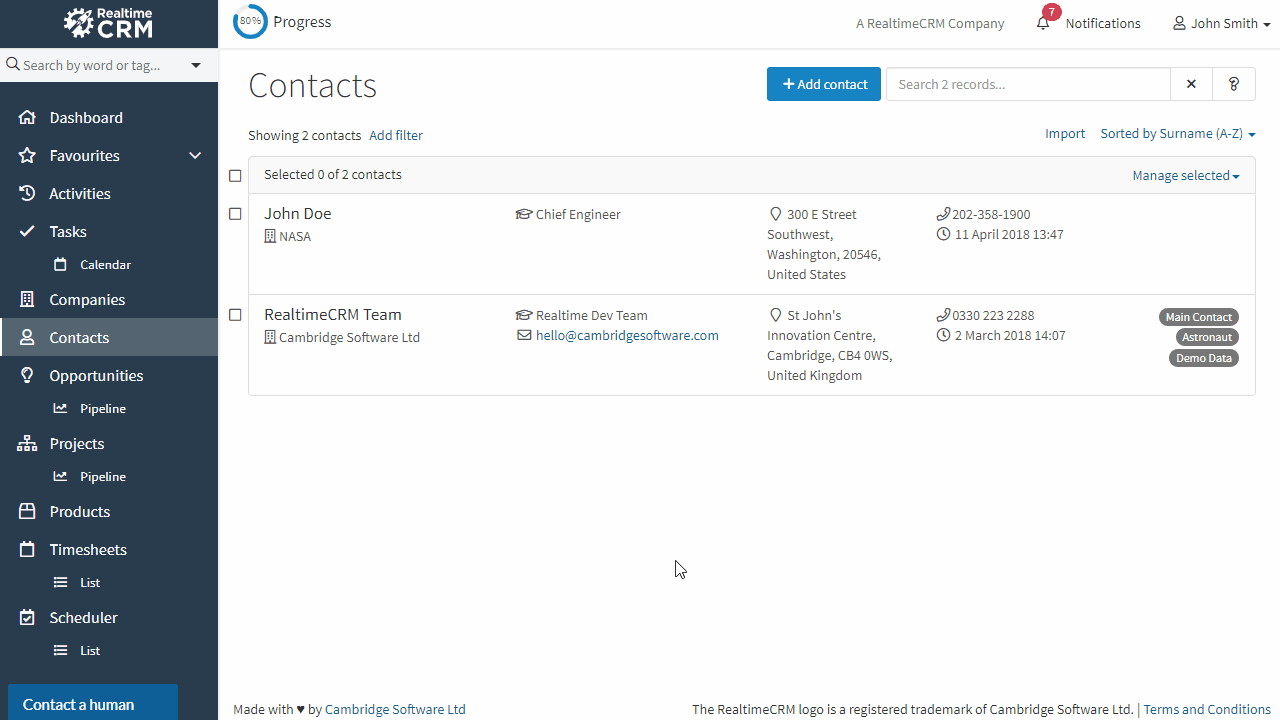 We've built powerful tools like tagging that allow you to find what you need when you need it. Plus, collaboration has never been easier with our team scheduling and chat tools.
You can customise records so that everything you need is in one place. This makes getting insights into your customers a breeze and you can focus on increasing productivity.
Awesome features your team will love
Simple and intuitive UI
Provides a sales workflow optimized to help you close more deals
Complete overview of your teams activities
Track customer interactions to improve customer satisfaction
Support to help you with day-to-day queries, from real people
Automated enrichment of prospect data to reduce data entry
Business card scanning to create new contacts on the go
Powerful and easy to set up integrations
Transparent, simple pricing structure
Recognition of our expertise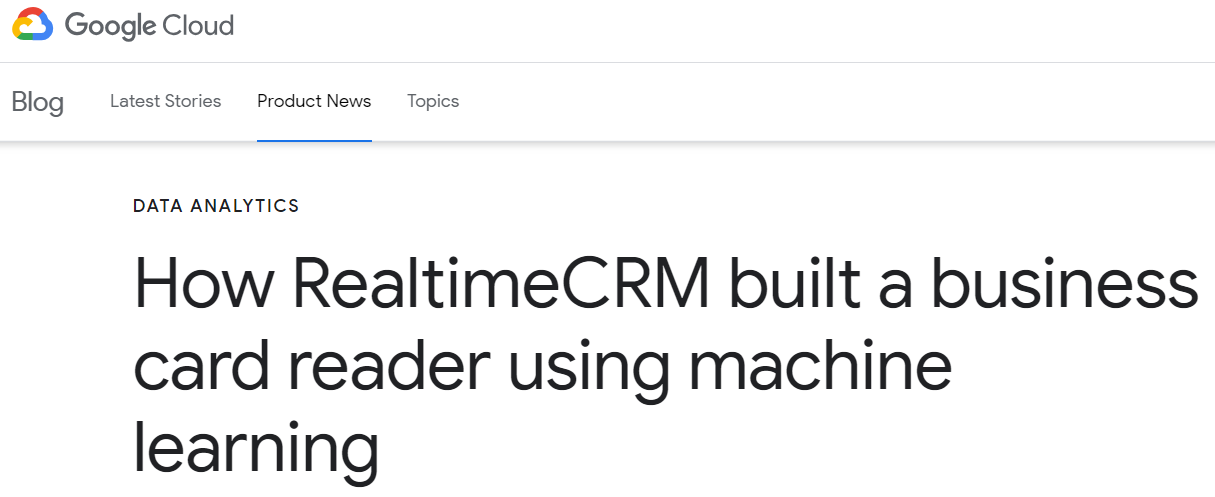 We're always looking to enhance user experience by bringing in new technologies. One of our most recent enhancements is our business card reader. It uses advances in machine learning, in particular computer vision to create new contact records from any business cards you receive. This even got the attention of the Google Cloud blog who wanted us to explain just how we built it.
Taking RealtimeCRM from an idea to a fully fledged product has meant we've gained valuable insight into:
Developing an MVP
Determining product market fit
Software strategy and implementation
How to differentiate between proposals that will succeed and those that won't
This puts us in an ideal position to provide guidance, support and expertise to businesses on how to meet the challenges they'll face. In doing so we'll ensure the right decisions are made.