Introducing our New Website
Feb 12, 2017
We owe you a big thank you! Although our old website did not say much about who we are, as a valued follower of our blog and work, you spread the word amongst your contacts, got us involved with great projects and continude to support us along the way.  Software development would just not be the same with you.
Our previous website told visitors what we did and with your input and comments, it now also tells visitors who we are. It's also more detailed about what our growing company is able to achieve for them.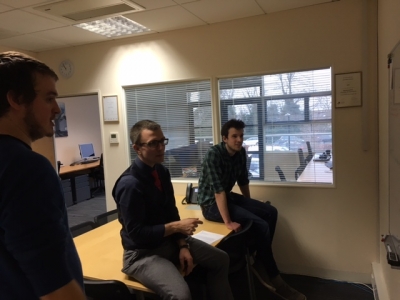 Under the guidance of our Technical Director Jamie - with a fresh cup of coffee in his hand - our key objectives for the new website were teased out and became:
to communicate our passion about turning ideas into reality

to tell you more about the companies we work with

to show you more about what makes us tick, our priorities and who we really are
And this is what we started with…
You will be as pleased as we are to know that the ideas behind the website you're looking at evolved over time. Indeed, they are still evolving now. The website is no more than a snapshot of where we are right now.  We hope you like the new look and the simple navigation. The aim is to make the information you are looking for quickly and easily accessible. This, we hope, will allow you to make a decision if we are the right partner for your software projects.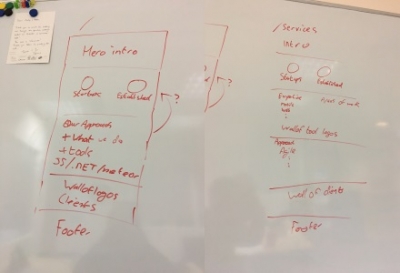 An as always, we welcome and value your opinions. Please do contact us and tell us what you think. Thank you again for taking the time to look at our new website and we look forward to hearing from you.